Hi @alfredo49,
It looks like the URL of this script returns a 404 Not Found page. But after ensuring that you have the correct URL:
Add the script to your site like you would normally do, and to block it before obtaining consent with Complianz you can use the below configuration under Complianz -> Integrations -> Script Center -> "Block a script, iframe, plugin".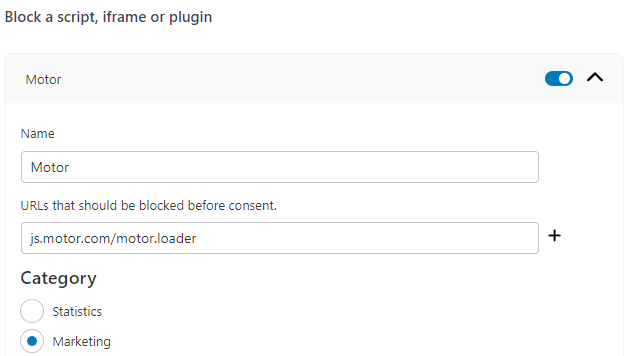 You can see with the Developer Tools -> Network tab in your browser if the script is loaded after providing consent.
Kind regards, Jarno
This reply was modified 33 minutes ago by

jarnovos

.
Thxs!!!
Solved (the script url was an example)